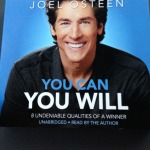 I have to tell you something that happened to me. If you have read my book, or read my messages, or been around me in person, you know I truly strive and want to be a positive person. I want to be a positive influence through my messages, my music, and by example. I believe to the core that your thoughts and your actions become YOU! Now this does not always work out this way for me. I have bad days. I have bad months. I have had bad years. I have not been my best self around others at times and I have regretted this.
               As you know I had some struggles over the last month. I had some bad tooth issues that resulted in some bone removal and stiches in my jaw. Then while I was trying to heal up I got an illness that followed. It caused me to have a lot of down time and a lot of pain that seemed like it would not go away. I was not able to sing at all or even carry a tune for a few weeks, Luckily things have gotten much better over the past few days and I am finally starting to be my old self again. Here is what happened that I wanted to tell you about.
       I was listening to an audio CD about how to become your better self. There were several habits that had been identified by successful people that were surveyed all over the world. One of the habits was to continuously learn and progress for your entire life. One of the ways was to read books everyday learning about things you wanted to learn about and listen to audio and audio books that motivate you and are positive messages. Well it has been a little while since I listened to an audio book and I was thinking how I needed to ask all my friends what they recommended and why and then get some of them. A few days later I was over at the store walking around pushing my cart and picking up odds and ends that I needed. I had this very strong urge hit me to go look at the book section and see what they might have in the top sellers that jumps out at me to start reading. As I saw the aisle of books ahead I saw a sign that said Books and Audiobooks. I was so excited because what I really wanted was an Audiobook and I had no idea you could buy those at the store. I usually just download them. Then I saw the sign that said bestsellers in Books and Audiobooks. I was ready to pick out as many as I could and stock my truck up with good motivational listening and turn my vehicle into a driving classroom. I looked around and could not see any Audio books. Then all of the sudden I saw one. It was right in the middle of the shelf. It was the only audio book in the entire store. There was not even another digital anything on the whole isle. Joel Osteen titled it "You Can You Will". I have heard a few things by him and seen some of his posts on Facebook, but other than that I was not all that familiar with Joel. I knew that I walked all the way back to the books to find book. I knew that I wanted an Audio Book. I knew that I needed to buy the 1 and only audio book that was for sale that day. I also knew that no matter what that audio book would have a message that I needed to hear. So I bought it, and I just started listening to it today. I may only be an hour into this book but I can't tell you how fast I wanted to write you this e-mail to tell you that it is EXACLTY what I needed to hear. It is such a powerful and awesome book that if it continues to be as good as it is right now, it may be my all time favorite book. It is all about being positive. Focusing on the good and not the bad. Not letting others take away your power with their negativity. Not trying to please others and doing everything for everyone. It's about acceptance and love, peace and happiness. I am enjoying this book so much.
Anyway I had to share this with you. You never know when you are going to get that inspiration that you are supposed to be doing something and acting on something. You never really realize when you are off track until something shines the light on the direction you need to be going. Thank you for all you do for me. Your support and your kind words of encouragement are what keep me going.
                   I am already getting bookings for next summer and it is looking like we will be having a great year next year. I am still open to a few more private corporate events or holiday party events this season if you know anyone looking. Also a new CD may be in the works soon as well as some new hats and hoodies possibly. Have a great week.
Eric